Accounting
Services for listed companies and Japanese companies
Meeting the requirements of listed companies
EPCS's accounting and tax outsourcing has accumulated many accomplishments in listed companies and their subsidiaries. We provide high-quality professional outsourcing by accurately grasping the requirements of listed companies and similar companies.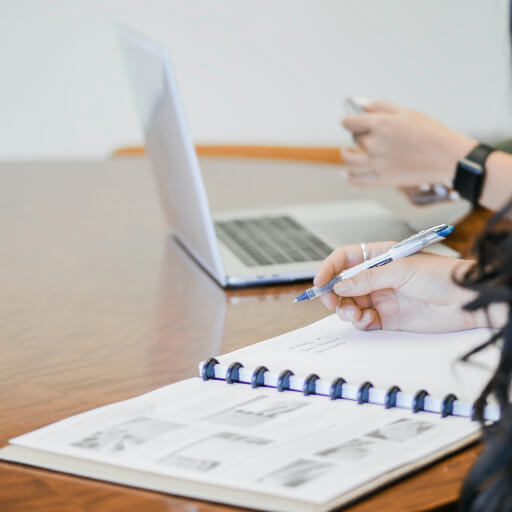 Support for disclosure system
Listed companies are obliged to submit financial statements, quarterly reports and securities reports in prescribed formats. EPCS prepares and reviews these disclosure documents based on actual experience at listed companies.
Responding to audit request levels
Listed companies and similar companies require a high level of accounting. It goes without saying that appropriate accounting treatment is performed in the settlement of accounts, but we believe that improving the quality of each and every journal entry on a daily basis is also extremely important for improving the quality of accounts settlement. We carry out accounting treatment using appropriate accounts and tax classifications on a daily basis, and we may point it out if your accounting treatment seems inappropriate.
Support for consolidated financial statements
Listed companies are required to report their consolidated financial results. In addition, subsidiaries of listed companies are required to submit individual financial statements and consolidated packages premised on consolidated financial statements. EPCS is familiar with consolidated financial statements and will strongly support clients with the preparation of their consolidated financial statements and consolidated packages.
Examples of services for listed companies and Japanese companies
Settlement/disclosure operations support
We can provide one-stop support for each process in accounts settlement, from non-consolidated settlement to tax filing. Please be assured that your support will be provided by a specialized team consisting of members who have experience in settlement of accounts at listed companies, certified public accountants, tax accountants, etc.
Subsidiary full outsourcing
For listed companies and domestic companies that have consolidated subsidiaries, the shortage of human resources and the deterioration of accounting quality at subsidiaries are issues. Especially for quarterly consolidated financial statements, the accuracy of the non-consolidated settlement of subsidiaries is the key. EPCS's Full Outsourcing Service for subsidiaries solves these problems all at once. In addition to daily and monthly accounting, we guarantee the quality and speed of settlement so that it does not impair consolidated settlement operations. Clients who tend to have delays in the settlement of accounts of their subsidiaries or who cannot allocate human resources to their subsidiaries should use this service.