Accounting
Asset liquidation/SPC services
Wide range of support from advice on structure formation to the end of the project
Our services for special purpose companies (SPC) in structured finance, for example EPCS asset liquidation projects, cover the entire process, beginning with advice at the time of structure formation and support for registration of SPC establishment, SPC accounting, taxation, other administrative work, all the way to dissolution and settlement at the end of the project.
EPCS provides detailed one-stop, bilingual services. In addition to accounting, taxation, and fund management, these EPCS services include handling arrangements between PM companies, lenders, investors, and other related parties on behalf of busy arranger personnel, as well as handling reporting and Q&A for investors, and providing EPCS meeting rooms to support accounting audits.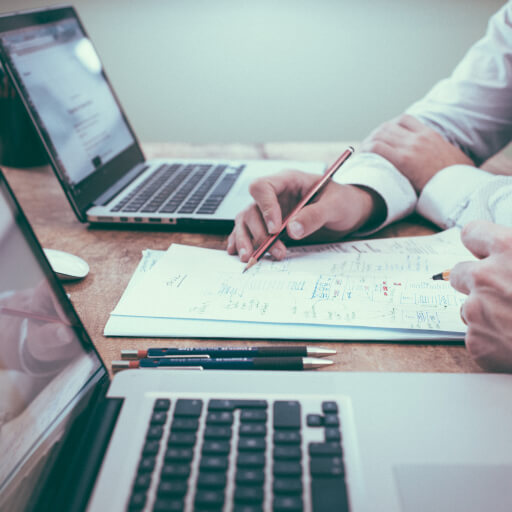 Asset liquidation/SPC services
Structuring support during formation
For structuring, we provide advisory services starting from each aspect of accounting, taxation*, and legal affairs (in collaboration with affiliated judicial scriveners and law firms) and we also prepare various opinion documents. After the structure is formed, we support the SPC establishment registration, dispatch executives, provide the registration address, and provide support when closing the project.
Bookkeeping service/reporting
In addition to bookkeeping services and financial statements and reporting documents based on various laws and regulations, we also prepare reporting packages to be submitted to investors and respond to questions and answers. We can also convert financial statements prepared under Japanese GAAP standards to specified accounting standards such as US-GAAP and IFRS.
Payment service/fund management operations
SPC payment service and fund management operations are carried out using the specified banking system. We also support settlement at the time of project closing and overseas remittances.
Audit support
In addition to handling accounting audits, we also handle audits by internal auditors dispatched from overseas head offices. During the audit period, we can also arrange an EPCS meeting room and proceed with the provision of materials and handling of questions and answers at the EPCS office.
Tax business (collaboration with Tax Consulting Firm EOS) *
Starting from the preparation of tax reports when an SPC is established or when changes are made, we provide consumption tax planning advice and various other tax consultation and prepare tax returns such as for corporate taxes and consumption taxes. In addition, we can also directly respond bilingually to various tax-related questions from related parties such as investors.
Accounting and tax services for SPC-owned properties and operation contracting
We can also handle detailed accounting, fund management, tax work, etc.* for SPC-owned properties and operation contracting. EPCS has an extensive track record not only in rental buildings but also in outsourced accounting operations such as for hotels, golf courses, shopping centers, and other operation outsourcing.
* Tax work is a service provided by Tax Consulting Firm EOS.Click here for more information on tax services.